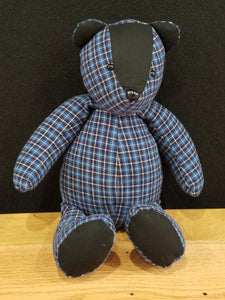 I'd like to introduce you to Misty the Memory Bear. 
I can turn a cherished family member's clothing into a bear you can hug. She is 18" tall and stuffed with love.
This two tone bear was made with one flannel shirt and black cotton for accents.  
Call me today if you would like one made. $45 includes the shipping to you.
If you need 3 or more bears made I offer a special discount.  Just ask!